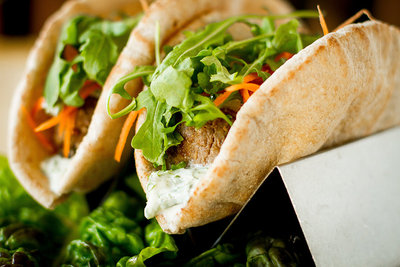 I was very proud of be part of a

RETHINK BEEF

: GLOBAL

RECIPE SWAP

in March 2017 to give Canadians some great recipe ideas for ground beef. Together we were 10 bloggers and recipe developers showing off a range of cuisines and original recipes from coast to coast. I was paired with a great partner, who, as luck would have it, lives in my hometown of Ottawa,

ON

(not to mention has spent some time in Saskatchewan with her military husband. Small world!). Helene Peloquin has a cooking blog called La Cuisine d'Helene. It's filled with all sorts of recipes and great food photography. She made my recipe and I made hers. Helene's 'Cheesy Beef Coquillettes with Herbs' was a fun take on a classic meat sauce – except jacked up loads of cheese and served with cute shell pasta called coquillettes – easy to find in most grocery stores. For Helene, the dish brought back childhood memories of her family eating and laughing around the dining table on a dark, chilly winter night.

My family devoured it! I loved the stringy cheese that followed every spoonful. You can get her recipe here on my site, or here . It was fun to make, easy and perfect for any weeknight meal!
Here's my recipe and the inspiration behind my creation!
Everyone in my family loves the flavours of the Middle East. Although my heritage is not Jewish, my husband and children are, so I wanted to create a recipe that reflected their heritage as well as bring in the flavours of Saskatchewan with the lentil. After all, we are the largest grower of lentils in Canada and a major exporter. A bonus is the lentil's strong connection to Middle Eastern cuisine. I was amazed at how well lentils and ground beef worked together in this recipe. Combine the kebabs, sauce and chopped vegetables into a fluffy pita and you have a terrific family meal where everyone can play with toppings and assemble their wrap however they please.
Click to WATCH

HOW TO MAKE BEEF

&

LENTIL KEFTA KEBABS
:
Makes 26 1 ½" meatballs, about 4-6 wraps
To find other recipes made with ground beef, go to
www.thinkbeef.ca
½ cup small brown lentils, cooked in 1 cup water until soft. Set aside to cool slightly.
500 g ground beef
2 cloves garlic, minced
1 onion, peeled and grated
3 tsp ground cumin
2 tsp ground cinnamon
1 ½ tsp salt
1 tsp paprika
finely grated rind of 1 large lemon
pepper, to taste
Preheat oven to 400°F. Line a rimmed cookie sheet with parchment paper.
In a large bowl, combine the cooled lentils, ground beef, minced garlic, grated onion, cumin, cinnamon, salt, paprika, grated lemon rind and pepper. Mix very well with your hands. Roll the mixture into 1 ½" balls. Set on the cookie sheet, about 1" apart. Bake for 15-20 minutes, or until cooked through.
by thinly slicing ½ a head of leaf or Romaine lettuce. Finely julienne 2 large carrots. Warm four to six 6"-8" pitas in the oven for 2-3 minutes and then wrap in foil to keep warm.
1 cup plain yogurt
½ a long English cucumber, unpeeled, deseeded and grated (about ½ a cup)
1 clove garlic, minced
2 tbsp
EACH
chopped fresh dill and chopped fresh mint leaves
salt and pepper, to taste
Combine all the sauce ingredients in a bowl and stir. Cover and refrigerate until ready to use.
fold a whole unsplit pita in the palm of your hand. Place 3-4 meatballs in the centre, then top with a spoonful of the cucumber yogurt sauce and garnish with some lettuce and carrot. Fold over and eat immediately.
Note: The development of this recipe was sponsored and was compensated monetarily and with groceries.